Start gaining the visibility you deserve & steal styling secrets from me, (a former celebrity stylist!) for a versatile wardrobe that sets you up for endless content!
✦ LIFETIME ACCESS FOR $97! ✦
Sure, you could pick another stock photo, hit publish, and hope your soulmate clients can find you in the insta-sea of online coaches, or… 
You could create a bank of stunning on-brand photos
... that tell your brand story & showcase your expertise so you can call in those soulmate clients with magnetic content.
Now, I know we've only just met, but I'd bet my favorite dusty-rose cashmere sweater that you started your business to create a life that's aligned and oh-so-fulfilling. 
Only... oops! 
It turns out having a personal brand comes with some fine print. It goes like this:
If you want to attract your soulmate clients online, you have to get visible and show up consistently. 
And oh my purple amethyst, that "get visible and show up consistently" piece is waaay harder than it sounds.
Even when you muster up the courage to show your beautiful face on Instagram, it drains all your precious energy.
I see it all the time – soulful entrepreneurs who… 
Spend hours digging out clothes from your closet

 

and trying them on, but even your used-to-be-favorite jeans aren't the right fit

Take hundreds of selfies

 

(literally). You keep two and trash the rest
Spend tons of $$

 

on brand photography (

that they end up hating later

)... 

Wait on their next Stitchfix order

, fingers crossed that THIS time they'll finally find pieces they love (

eh –– maybe next month, right?

)

Delay any opportunity to get in front of the camera, because they have *no* idea what to wear

 

(or feel good about it)

... 

Dread shopping for their next photoshoot,

 

wondering how to connect the dots between their brand message and their outfits (

it's hard work, y'all!

)
And at the end of it all… you're back at square one:
With a social media feed that doesn't feel like you and no real way to consistently connect with your soulmate clients online. 
*Where are the calming crystals when you need 'em?!*
I say, there's a better way and...
I've hung up my Stylist to the Stars badge to fix this, once and for all!
*cue the style angels singing* 
 

Say hello to the only mini-course that teaches you how to:
 Batch on-brand photos and create an oh-so-you capsule wardrobe

 
so you can amplify your magic and call in your soulmate clients on repeat
Inside Batch Wardrobe, you'll learn the three key pillars of batching your most aligned on-brand photos so you can...
Show up, stand out and create six months of content in six (oh so you) outfits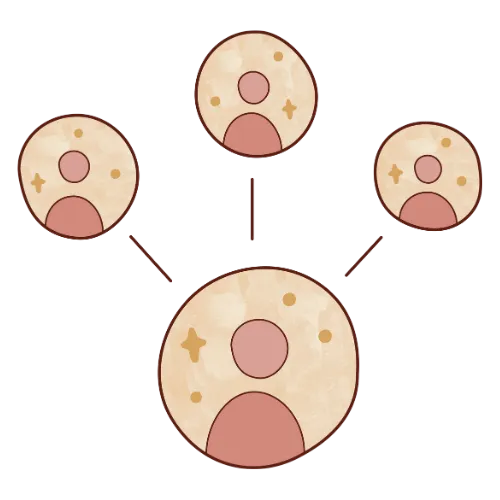 YOUR MAGNETIC BRAND
Get clear on your brand values, messages, and goals so you can create photos that are always true to your mission
YOUR VISIBILITY STRATEGY
When you have a plan in place, photoshoots and showing up consistently are easy peasy.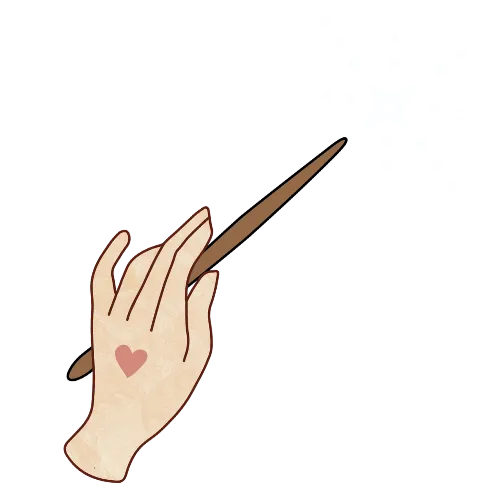 YOUR UNIQUE STYLE
Create six unmistakably-you outfits you can mix-n-match to create six months of on-brand photos
The Proof is in the Confidence
... take a scroll through these magnetic brand photoshoots
This handy guide is *exactly* what you need if you want to...
Ditch the stress of showing up, build a magnetic recognizable brand and discover how to

 

dress with intention
Style overwhelm, buh-bye!
Here's what you'll be able to do when you snap up The Batch Wardrobe: 
Gain

 

rose-quartz clarity

 

on your branding goals, and how your style factors into the equation

Create

 

consistency in your social content

 

with my tried-and-tested system for building brand visibility

Discover how to

 

create a signature style

 

unique to YOU and your personal brand

Pull together your very OWN versatile

 

batch wardrobe

 

to set you up for six months of flawless, on-brand outfits!
PLUS:
My

 

shopping checklists

 

for what you need to consider when picking pieces for your brand

All my

 

outfit

 

templates

 

and formulas to build a wardrobe full of clothes you *actually* like!

Extra

 

camera confident support  me and DIY Photography Workshop from an industry leading photographer guest expert

 just for my Batch Wardrob-ers!
Mic-drop Moments
... from coaches who batch on-brand photos that feel good from the inside out

Now, imagine if you could easily batch on-brand photos that amplify your magic & magnetize your soulmate clients
All it takes is six radiant oh-so

 
you
 

outfits that you can effortlessly mix n' match to capture

 
months

 
of magnetic content— 
And Voila! You'll love the way you look and feel in your brand photos, and you'll be able to...
Share love-at-first-sight content

 

to call in a toasty warm audience who's ready to snap up your offers!

 

(Cause you 

know 

your soulmate students are stalking your socials before they decide to work with you)

Radiate abundant confidence

 

in your posts, live videos,  webinars and recorded content (hello, guest expert invites!)
Create a gorgeously

 

cohesive, authentic social media feed

 that communicates your brand message and values to your ideal clients

Be genuinely *excited* to send people to your social media profile

 

or website—no more stock photos, just flawless on-brand photos and aligned vibes

Creating ONE batch of

 

brand photos you can repurpose

 

over and over again (

on social media, your website, and lead magnets)

...

 Finally feel

 

ready (and willing lol) to show

 

up consistently

 

to market and grow your business. (YES! You

 

go,

 

girl!)
Sounds pretty darn good, doesn't it?

 

(I can feeeeel you nodding!)
If you think looking and feeling ahhh-mazing in your brand photos is only reserved for the insta-famous...
Grab a cup of matcha and cozy up. It's time we met.
Hey there, I'm Trish
I'm a former celebrity stylist turned brand and marketing expert.
And I'm popping into your life to help you show up unapologetically, attract your soulmate clients, and feel confident being seen.
With degrees in visual communication, psychology, and clinical counseling –
I move beyond the pretty clothes part of fashion and show you how to use your style to communicate.
And with certificates in styling, somatic healing, and tapping EFT...
I align your outward style with what's going on inside.  
But I wasn't always this bursting bouquet of style confidence and camera-loving energy.
I used to be way more comfortable BTS of my life and business.
Growing up, I was told to speak less, not take up too much space, be polite, and wear what's 'pretty.'
So when I was an adult...
I was stuck in this endless cycle of 'please others and be invisible.'
When I started gaining weight due to burnout...
I questioned my worthiness to even call myself an expert and show up.
And I had 10+ YEARS of celebrity styling under my (Chanel) belt.
It wasn't until I healed my relationship with my body, by working on my mind, that I was able to begin my brand liberation journey. 
Now, for over 10 years,
I show women in business how to shed the 

I'm not worthy

 
... so they can own their style, take up space, and expand their bottom line. 
Because you are not meant to be a Nilla Wafer. It's birthday-cake-Oreo dunked in rainbow sprinkles over here.
And I've packaged up everything I know about my two favorite things in the world that got me here (besides dirty chai, I love dirty chai):
#1 — Aligned Visibility Strategy
#2 — Sizzling Signature Style
Into one-insanely-binge-able-mini-course (think What Not to Wear meets Queer Eye meets personal branding)…
TO HELP ENTREPRENEURS LIKE YOU DRESS AS THEIR HIGHEST SELVES AND CREATE ON-BRAND PHOTOS THAT LOOK AND FEEL AMAZING WHILE ATTRACTING SOULMATE CLIENTS ONLINE!
✦ LET'S DO THIS! ✦
TO BE CRYSTAL-QUARTZ CLEAR
This mini-course isn't about changing who you are or dressing like the stars…
IT'S ABOUT SHOWING UP AS THE BEST VERSION OF YOURSELF.
And feel dang good doing it!
Why? Because when you dress as the highest version of yourself…
You call in next-level confidence.

You expand your capacity to become this version of yourself both on & off line.

You make room to be seen (as you are, in this body, right now) as an expert, to be celebrated, and to just be you — unapologetically!
So, if you're with me…
I'D LOVE TO INTRODUCE YOU TO THE BATCH WARDROBE MINI-COURSE THAT'LL TEACH YOU HOW TO BATCH ON-BRAND PHOTOS THAT YOU LOVE TO POST. 
And the best part?
You'll create six months of content with just six outfits and an aligned visibility game plan. (Yes, really!)
Come on in, and let me show you around!
Want a sneak peek?
... Here's the path that'll multiply your confidence & magnetism with perfectly on-brand photos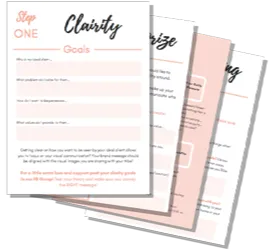 MODULE #1
Aligned Visibility
Before you can show up confidently and feel good in your brand photos, you need to get clear on WHY you want to get visible, your aligned values, and your brand's core messages.
Then you'll be primed to create magnetic content and call in those dream clients.
Discover the big WHY that drives your personal brand mission — the thing that keeps people coming back for more (your secret sauce)

Create clear over clever content that welcomes soulmate clients with attraction marketing techniques (this is where we blend a little strategy with soul!)

Learn how to show up as the fullest version of yourself without worrying what anyone else thinks

Get clear on your Brand's Core Values so you can embody your mission in your content.
MODULE #2
Magnetic Content
After you have clarity about what your personal brand stands for…
It's time to strategize how you'll translate all that magic into your brand photos…
Create your Content Categories so you always know what type of photos to batch

Learn how to tell a Visual Story through aligned images

Create your Photoshoot Shot List so you never feel like you don't know what to do on-camera (so you can avoid cookie-cutter obligatory online entrepreneur photos for good!)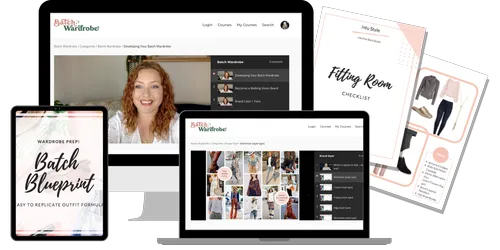 MODULE #3
Batch Wardrobe
Yes! You've just done all the work to get clear on your brand and magnetic content.
Now it's time to create six versatile outfits that make you feel like the unstoppable, bold, soul-aligned entrepreneur you are.
Join me for a guided visualization so you can start dressing as your highest self

Get clear on your Brand Vibe by choosing aligned colors, tones, and textures

Create six versatile on-brand outfits that you can mix n' match for a brand style that's comfortable and authentically YOU

Get my outfit templates to build a batch wardrobe of clothes you actually like

Plus! Get 3 pro tips for adding that extra (but effortless!) dazzle to your outfits
Plus These Bonuses
THAT'll MAKE PREPPING FOR PHOTOSHOOTS & BATCHING ON-BRAND PHOTOS EASIER THAN EVER
BONUS #1
DIY Brand Photography Workshop
A $297 VALUE

 
Learn how to batch professional brand photos using your iPhone during an ahhh-mazing two-hour workshop led by branding photographer Christina Luise.
Learn how to prepare for the day of your shoot

Discover which angles and poses will make you feel like a magnetic superstar

Get quick tips and tricks for nailing your DIY photoshoot from the comfort of your home
Bonus #2
Body Type Basics
A $97 VALUE

 
If there's anything I've learned from a lifetime of being head-over-houndstooth obsessed with fashion, it's how to dress different types of beautiful, goddess bodies.
In this training, you'll learn how to dress to compliment your body shape so you always look and feel good in your clothes.
Take the Body Type Self ASsessment to learn how to dress your beautiful shape

Discover my two must-follow style tricks to make every outfit look more polished on every shape

Learn the do's and don'ts of dressing your body type
BONUS #3
Intuitive Brand Style Guide
A $111 VALUE

 
In the Intuitive Brand Style Guide, you'll learn your signature style so you can amplify your brand message through unique on-brand style choices.
Learn your signature style (yes, you have one!)

Get style inspiration to create comfortable outfits in your signature style

Create a Pinterest mood board based on your style so you never run out of style ideas or new, fun style choices
Bonus #4
Shop Like a Stylist
A $97 VALUE
Ever wanted a stylist to give you the low-down for shopping like a pro?
Say no more! In this bonus, you'll get the inside scoop on how to shop like a celebrity stylist.
Shift fitting room frustrations

How to shop online tutorial
Are you ready to batch on-brand photos & attract your soulmate clients?
INSIDE BATCH WARDROBE, YOU'LL GET ALL THE TOOLS YOU NEED TO BATCH SIX MONTHS OF BRAND PHOTOS THAT ARE ALIGNED WITH YOUR MOST AUTHENTIC SELF SO YOU CAN…
Magnetize your soulmate students with authentic on-brand photos

 Create a powerfully cohesive + totally you social media feed

 Amplify your magic with abundant confidence + an irresistible online presence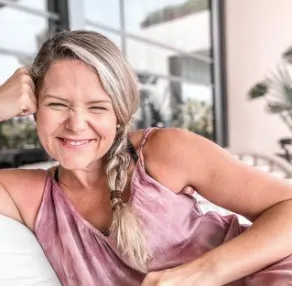 You changed everything for me. I was so scared of this process, but working with you was a dream. I truly felt like you understood what I was trying to accomplish and you made me feel so comfortable. You took the time and asked the tough questions up front to truly understand my story and so you could truly help me tell it. Now not only am I proud of my content and what I share for my business, but I am set in my brand and for the first time it feels like me!! And let's not forget the added bonus of opening up my closet and it actually representing who I am. Best investment I've made in my business and myself.
— Trichell Schields
Health Coach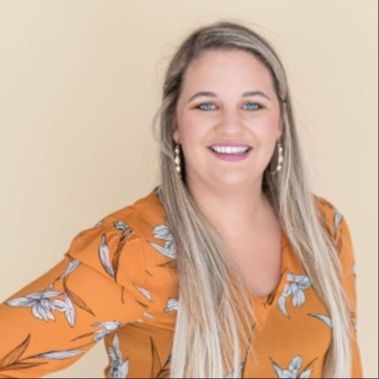 Working with Trish was such an amazing investment and I can't believe I put it off so long. She helped me pick clothes that I love and would have never picked out for myself and gave me newfound confidence. I used my Batch Wardrobe for my brand photos, avideo campaign, and all across my sales pages and programs. My content is evergreen and I never have to worry about what to wear on camera.
— Brandi Mowels
Business Coach & FB Ad Strategist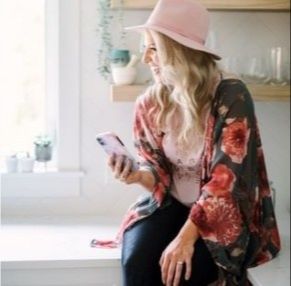 I LOVED working with Trish. It was one of the best investments in my self-confidence and people starting to recognize me as an online brand. Once you hit a certain level of success, Trish is an essential part of growing your brand and confidence if you want your outside to match your inside!
— Ashley Shaw
Social Selling Strategist
I want to thank Trish for styling my photoshoot! The entire process was so easy! Shopping and putting an entire wardrobe together for my brand photoshoot has felt so overwhelming in the past and I would get stuck picking out clothes that didn't feel like me, wishing I could look a certain way. Working with Trish put me totally at ease with her attentiveness and attention to how I felt in each item she suggested. The entire process was so seamless it actually made my shoot more fun!
— Dr. Stephanie Burgos
Holistic Health & Spirituality Coach
GIRL, I GOTCHU
Try it & apply it for up to 30 days

risk-free
From one heart-centered entrepreneur to another, I want you to know you're protected by a 30-Day no-questions-asked money-back guarantee.
That means you can join now and take a risk-free poke around to decide if Batch Wardrobe is right for you.
Why? Because you deserve the space to truly decide if Batch Wardrobe® is THE mini-course you've been searching for to help you take aligned action and show up with magnetic confidence.
If Batch Wardrobe doesn't feel like a right fit within 30 days, send me an email at support@trishtaylor.co, and I'll refund your purchase in full.
HOW TO KNOW IF
Batch Wardrobe

®

is Perfect for You
Batch Wardrobe is

 

perfect

 

for you

 
if...
✔ You want to show up consistently online, but you can't bring yourself to get visible
✔ You want to get visible in a way that feels aligned with your brand and your highest self
✔ You want to create stunning, polished brand photos that feel like YOU
✔ You want to know how to dress as the highest version of yourself before you book a professional photographer
✔ You want professional style tips to batch on-brand photos so you can DIY your brand shoot
✔ You're ready to turn your magnetic online presence into a high-powered, lead gen machine!
Batch Wardrobe is

 

not

 

a good fit for you

 

if… 
✗ You're looking for a program to teach you how to write captions for social media
✗ You're looking for a content calendar or how-to strategy for content creation
✗ You're not ready to transform from internet-wallflower to visible heart-centered entrepreneur
WHAT IF I'M SCARED TO POST PHOTOS OF MYSELF ONLINE?
I WANT TO LOSE WEIGHT BEFORE I GET PHOTOS TAKEN. SHOULD I WAIT TO START PLANNING MY PHOTOSHOOT?
I DON'T REALLY KNOW OR MY STYLE & TRENDS OVERWHELM ME... IS THIS FOR ME?
HOW DO WE CREATE A BANK OF ON-BRAND PHOTOS TOGETHER?
IS THERE ONGOING SUPPORT IF I GET STUCK?
How long do I get access?
Batch on-brand content & LET SHOWING UP BE EASY
Magnetize your soulmate clients and amplify your magic with on brand photos that look & feel amazing!